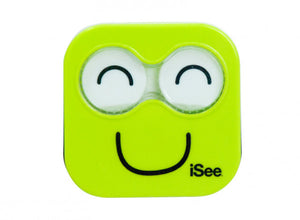 iSee contact lens kit.
Everything you need in one happy kit.
The kit contains:
A mirror.
A lens case.
A solution bottle.
A pair of tweezers.
An applicator.
Handy size for travelling or to keep in your handbag.
Must have for the person who wears contact lenses.
Size of contact lens kit:
6.5cm x 6.5cm
2.6" x 2.6" Inches.